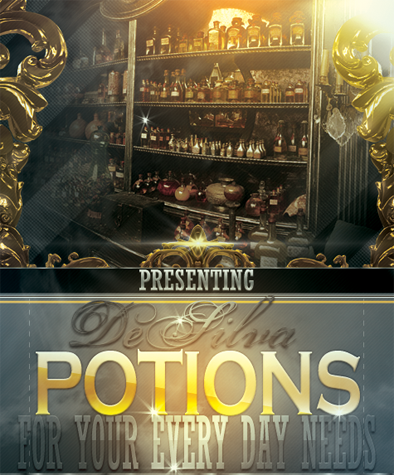 Conveniently located across from Zonko's Joke Shop on the main road of Hogsmeade, DeSilva Potions provides all the comforts of your every day apothecary and for a price, the more rare potions can be obtained.
As many potions are often influenced by the elements, no actual potions are on display in the windows so they are left clear giving a free view into the shop. Everything of the shop speaks of elegance, from the rich mahogany wood work that covers the walls and provides shelves for the inventory, to the crystal chandeliers that provide ambient lighting. There is even a rich red Persian carpet near the front counter to provide a sense of warmth without sacrificing style, while most of the rich marble floor remains exposed.
Come one, come all, see what treasures lie in unexpected places.
Potions DeSilva 360 Image of the Shop